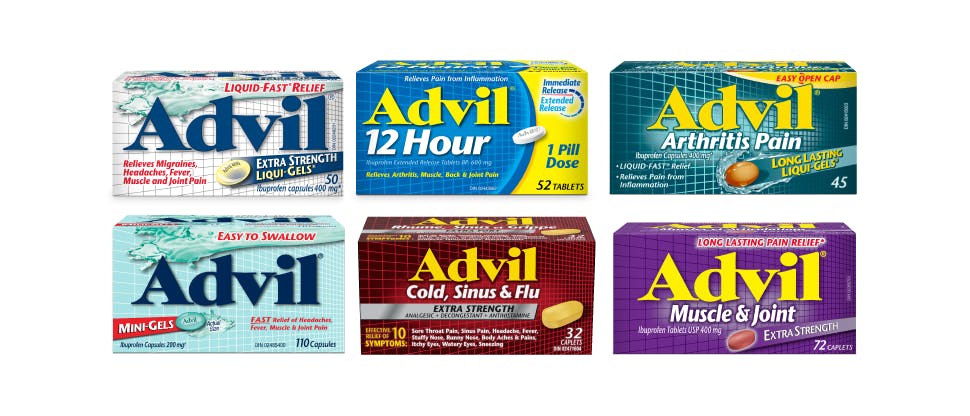 Advil — for all your patients' acute pain relief needs
With proven efficacy and a well-established safety profile — you can trust the pain relief of ibuprofen in Advil.1-3
The Advil family of products contains a range of general and specific pain solutions to suit your patient's needs, including:1-3
Variants for relief from acute pain due to headache, migraine, arthritis, and muscle & back pain in a variety of formats: tablets, caplets, Liqui-Gels, and Mini-Gels
Solutions to manage acute pain and fever symptoms associated with cold and flu, as well as nasal congestion and running nose and sneezing
Pediatric Drops, Suspension, and Chews to treat acute pain and fever in children
Advil with ibuprofen for effective relief of acute pain1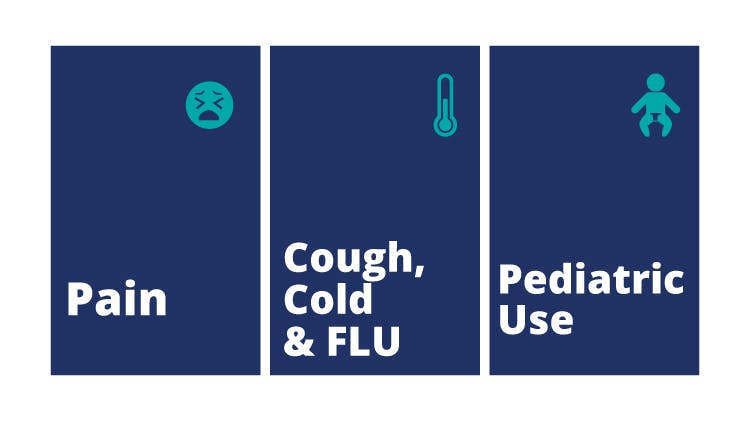 OTC ibuprofen has a well-studied safety profile
Well-studied adverse events and tolerability profile demonstrated across multiple clinical studies.1-3OTC = over the counter.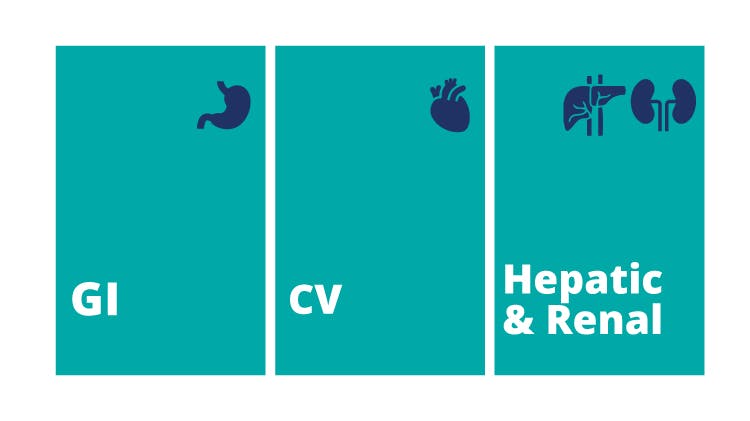 Clinical studies show low incidence of serious adverse events:
Low incidence of serious adverse reactions* related to:
Gastrointestinal1,2,3
Renal4,5,6
Cardiovascular7,8,9,10,11
Hepatic1,12
GI = gastrointestinal.* When taken as directed at non-prescription strength doses and for short term use.Please consult the Product Monograph available upon request (1-855-367-7349) or on the Health Canada website₹ for information to assist in benefit-risk assessment. Always direct the patient to read the label.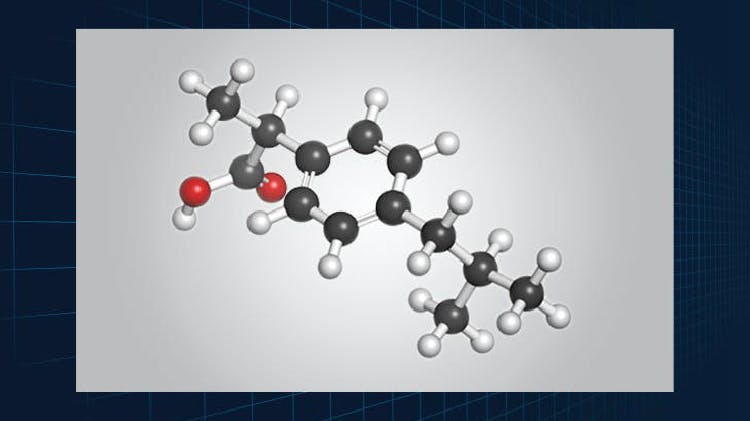 Ibuprofen — a nonsteroidal anti-inflammatory drug (NSAID)
Ibuprofen, like all NSAIDs, is an analgesic, antipyretic, and anti-inflammatory medication.1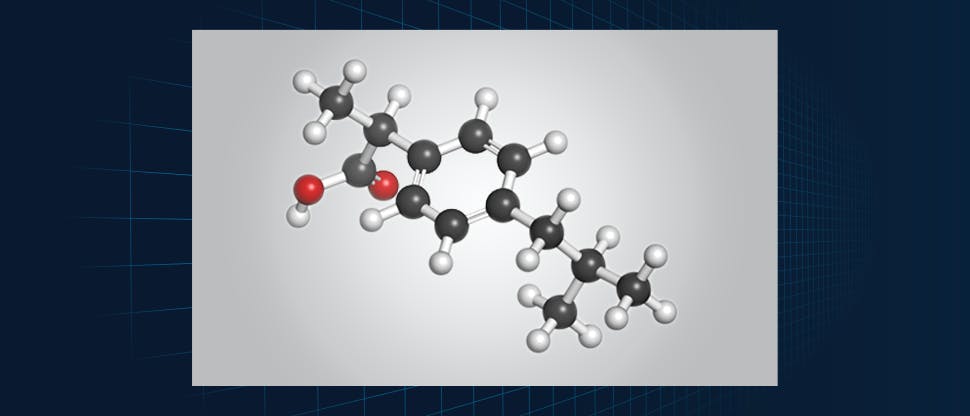 Ibuprofen — a nonsteroidal anti-inflammatory drug (NSAID)
The principal mechanism of action of ibuprofen and other NSAIDs is inhibition of prostaglandin biosynthesis.1
Prostaglandins are naturally occurring fatty acid derivatives that are widely distributed in the tissues. They are believed to be a common factor in the production of pain, fever, and inflammation.1
NSAIDs decrease prostaglandin biosynthesis by inhibiting cyclooxygenase.1
The Advil range offers pain-relief products tailored to your individual patient needs1
Advil — for all your patients' acute pain relief needs