Extra strength for tough pain1
The combination of paracetmol and caffeine is a well established analgesic combination.1
It is recommended for use as an analgesic in the relief of mild to moderate pain such as is associated with rheumatism, headache, symptoms of colds, influenza, sore throat, feverishness, feverish colds, toothache and dysmenorrhoea.1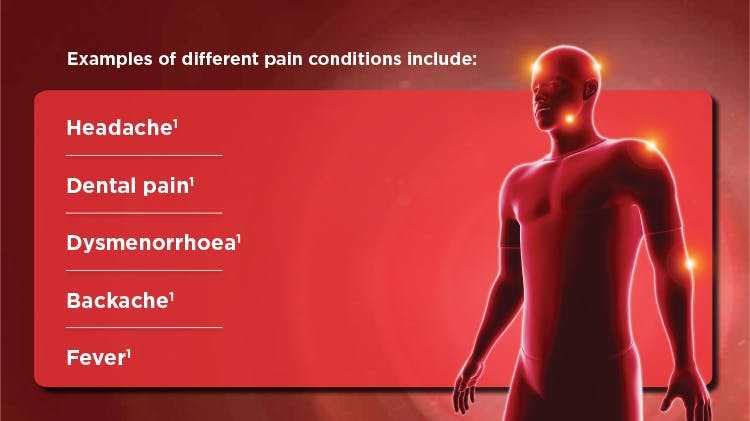 The tablets are recommended for use as an analgesic in the relief of mild to moderate pain such as is associated with rheumatism, neuralgia, musculoskeletal disorders, headache and of discomfort associated with influenza, feverishness and feverish colds, toothache and dysmenorrhoea.1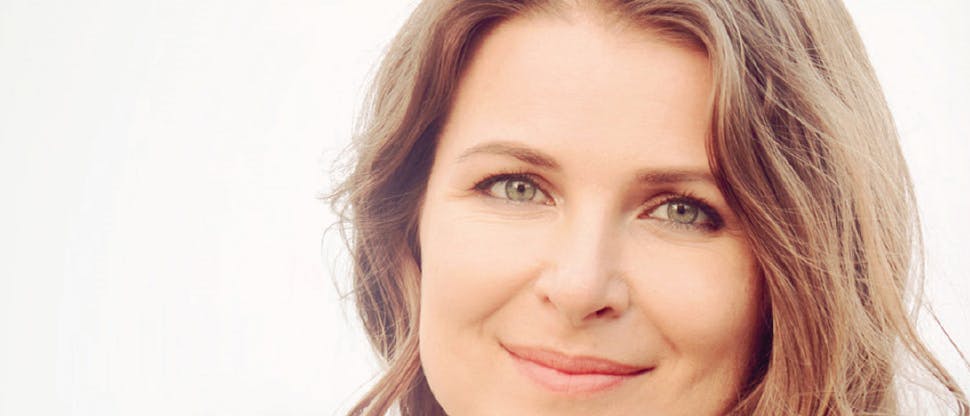 Julie needs help for her menstrual pain
Julie is a young mum of two and works fulltime. Like her mother and grandmother, she's suffered from primary dysmenorrhoea (menstrual pain) since her teens. Recently, Julie's developed gastritis no thanks to her irregular meals and stressful days working and looking after the household.
She needs something to help her manage her menstrual pain effectively without aggravating her gastric problem.
Panadol Extra with paracetamol and caffeine offers fast, effective and gentle relief for tough pains such as menstrual pain.
Recommend Panadol Extra to fight tough pains
Panadol Extra
The combination of paracetmol and caffeine is a well established analgesic combination.1
Each tablet contains:

Active ingredients: Paracetamol 500 mg, Caffeine 65 mg.

Inactive Ingredients:Tablet core: Maize starch, potassium sorbate, talc, stearic acid, povidone, pregelatinised starch & croscarmellose sodium (type A).

Film coat: Hypromellase, triacetin.

Special warnings and precautions for use:

Patients who have been diagnosed with liver or kidney impairment must seek medical advice before taking this medication.

Excessive intake of caffeine (e.g. coffee, tea and some canned drinks) should be avoided while taking this product.

Prolonged use except under medical supervision may be harmful.

Do not exceed the stated dose.

Take only when necessary. If symptoms persist, consult your doctor.

Interaction with other medicinal products and other forms of interaction:

Paracetamol may increase the elimination half-life of chloramphenicol.

The absorption of paracetamol may be increased by metaclopramide and decreased by chloestyramine.

Oral contraceptives may increase the rate of clearance of paracetamol.

The anticoagulant effect of Warfarin and other Coumarins may be enhanced by prolonged regular daily use of paracetamol with increased risk of bleeding; occasional doses have no significant effect.

Fertility, pregnancy and lactation:

Pregnancy:

Paracetamol:

Human and animal studies have not identified any risk of paracetamol in pregnancy or embryo-foetal development.

Caffeine:

Paracetamol-caffeine is not recommended for use during pregnancy due to the possible increased risk of spontaneous abortion associated with caffeine consumption.

Lactation: Paracetamol and caffeine are excreted in breast milk.

Paracetamol:

Human studies with paracetamol at the recommended doses have not identified any risk to lactation or the breast-fed offspring.

Caffeine:

Caffeine in breast milk may potentially have a stimulating effect on breast fed infants but significant toxicity has not been observed.

Effects on ability to drive and use machines: None

Body system

Undesirable effect

Frequency

Paracetamol

Blood and lymphatic system disorders

Thrombocytopenia

Very rare

Immune system disorders

Anaphylaxis

Cutaneous hypersensitivity reactions including, among others, skin rashes, angioedema and Steven Johnson syndrome and toxic epidermal necrolysis

Very rare

Respiratory, thoracic and mediastinal disorders

Bronchospasm in patients sensitive to aspirin and other NSAIDs

Very rare

Hepatobiliary disorders

Hepatic dysfunction

Very rare
Caffeine

Central nervous system

Nervousness, dizziness

Not known
When the recommended paracetamol caffeine dosing regimen is combined with dietary caffeine intake, the resulting higher dose of caffeine may increase the potential for caffeine related adverse effects such as insomnia, anxiety, irritability, headaches, gastrointestinal disturbance and palpitations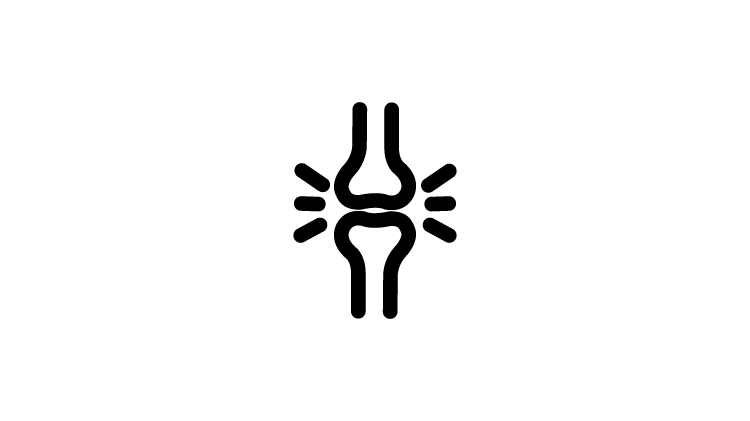 Painful joints myth buster
Specially tailored for healthcare professionals to handle questions from patients regarding joint pains and their management.