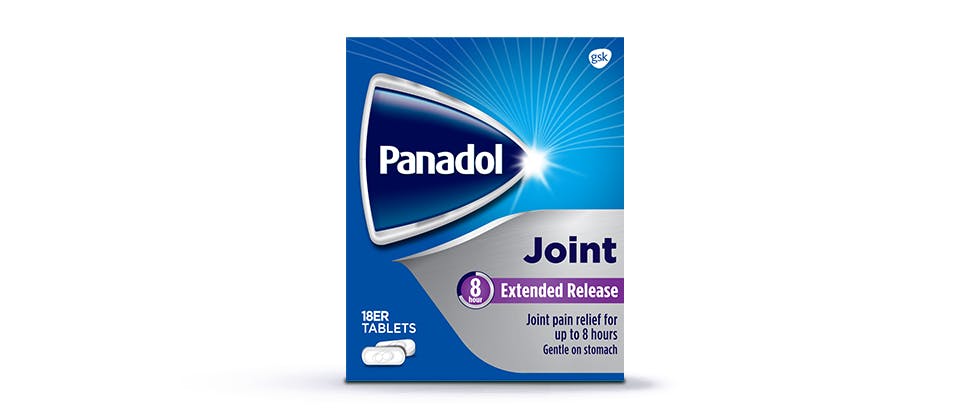 Provides immediate release and pain relief up to 8 hours.1
The sustained release tablet with bi-layer technology releases drug at a rate which ensures therapeutically active plasma paracetamol concentrations are rapidly attained and maintained until up to 8 hours after administration.1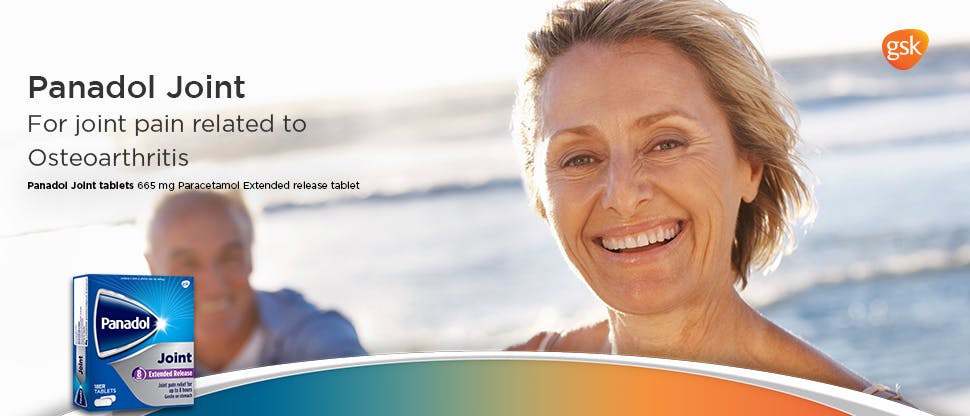 Panadol Joint is used in treatment of joint pain arising from osteoarthritis.1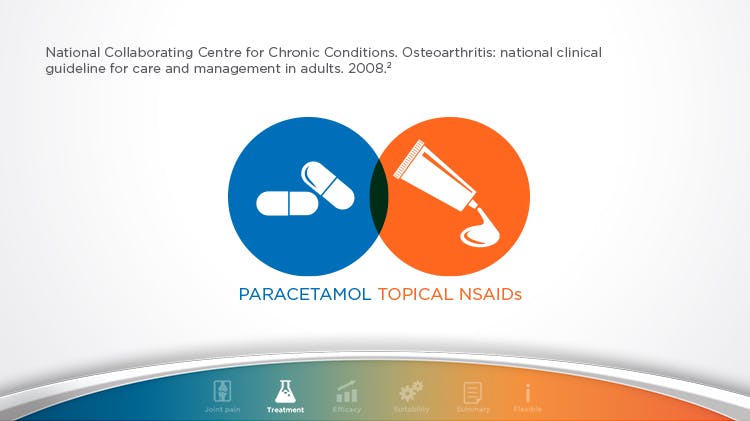 Paracetamol and/or topical NSAIDs should be considered ahead of oral NSAIDs, COX-2 inhibitors or opioids.2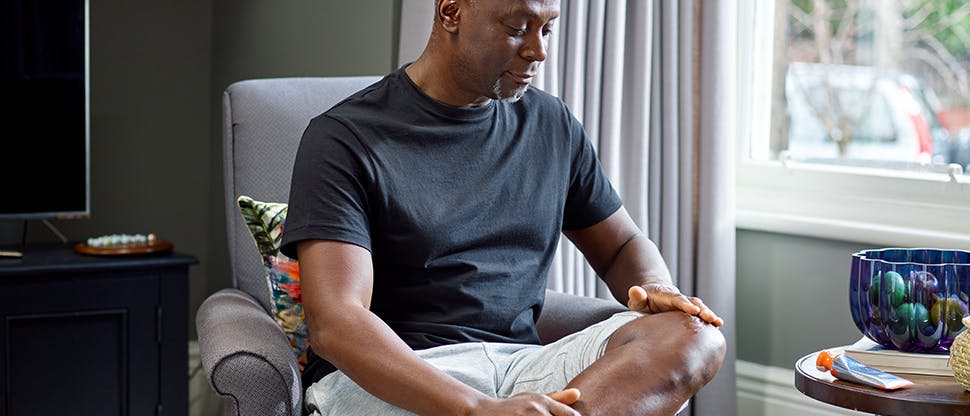 Robert needs pain relief for osteoarthritis
Robert was an athlete when he was younger. As the years progressed he developed persistent knee pain and was diagnosed as having right-knee osteoarthritis. He's already on other medications for his hypertension and diabetes but really needs help to ease his pain. He tries staying active by going for walks and gardening but some days it is a struggle. Robert wishes he could go back to being active again.
Panadol Joint with its bi-layer technology can offer Robert sustained pain relief for up to 8 hours. Containing paracetamol, it is also gentler compared to other prescription pain medications.
Recommend Panadol Joint for fast and sustained relief
Panadol Joint
A Unique Bi-layer tablet incorporating an immediate release & sustained release dose of paracetamol.1
Each extended release tablet contains:1Paracetamol 665mg

Inactive ingredients:Sustained release layer: Hypromellose, povidone, pregelatinised starch, Magensium stearate, immediate release layer, pregelatinised starch, croscarmellose sodium, povidone, stearic acid

Film coat: Hypromellose, Glycerol triacetate

Wax coating: Carnauba wax

Warning and precautions:1

Underlying liver disease increases the risk of paracetamol-related liver damage patients who have been diagnosed with liver or kidney impairment mush seek medical advice before taking this medication.Please see your doctor if your symptoms do not improve.If symptoms persist medical advice should be sought.Keep out of sight and reach of children.

Ability to perform tasks that require judgment, motor or cognitive skills:

No significant effect.

Unlikely to cause an effect on ability to drive and use machines.

Pregnancy and lactation:

Human and animal studies with paracetamol have not been identified any risk to pregnancy or embryo-fetal development.

Lactation: Human studies with paracetamol have not identified any risk to lactation or the breast-fed offspring. Paracetamol crosses the placental barrier and is excreted in breast milk but not in clinically significant amount.

As with any medication, medical advice should be sought before using this product in pregnancy.

Body system

Undesirable effect

Frequency

Blood and lymphatic system disorders

Thrombocytopenia
very rare

Immune system disorders

Anaphylaxis

Cutaneous hypersensitivity reactions including, among others, skin rashes, angioedema and Steven Johnson syndrome and toxic epidermal necrolysis

very rare

Respiratory, thoracic and mediastinal disorders

Bronchospasm in patients sensitive to aspirin and other NSAIDs

very rare

Hepatobiliary disorders

Hepatic dysfunction

very rare
Bi-layer technology
Discover more about this revolutionary patented technology that allows delivery of extended release paracetamol when it is needed most.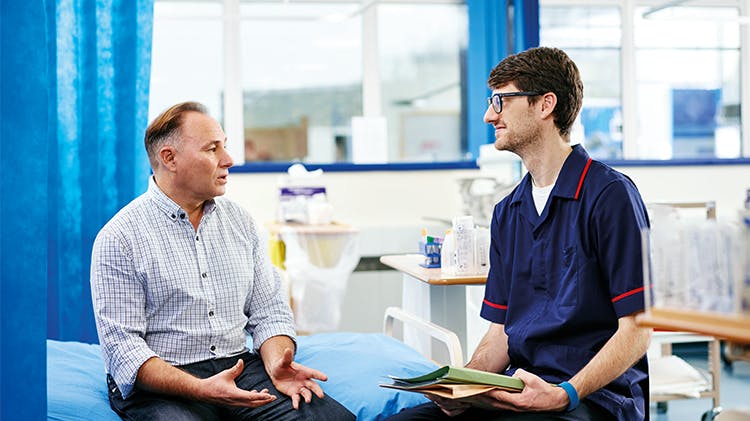 Osteoarthritis care guide
Specially tailored for pharmacists, this tool helps you manage your patient's osteoarthritic pain needs efficiently.