Voltaren – bring back the joy of movement for your patients
The Voltaren provides effective relief of body pain to help patients rediscover the joy of movement.
Voltaren – for effective relief of body pain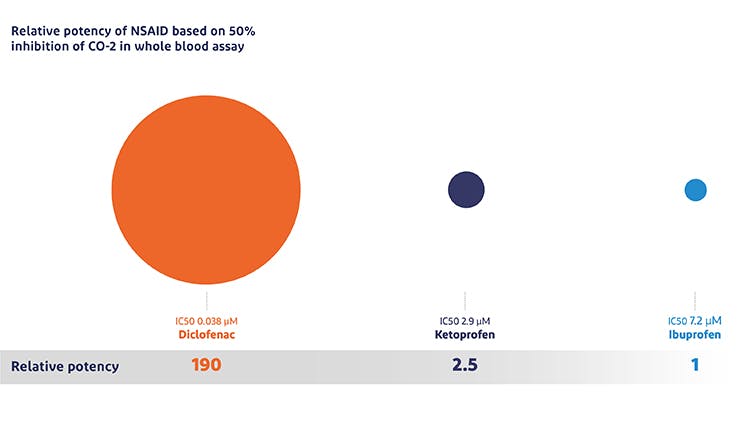 Diclofenac is a potent anti-inflammatory ingredient1
Most Voltaren products include the potent non-steroidal anti-inflammatory drug (NSAID), diclofenac.1,2
This active ingredient targets pain at its source by reducing inflammation.1,3–5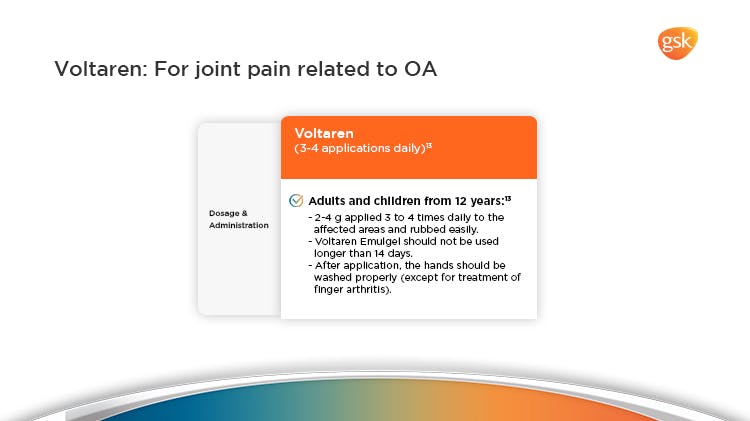 Voltaren
Voltaren demonstrated inhibition of prostaglandin biosynthesis by diclofenac is considered as an important part of its mechanism of action.13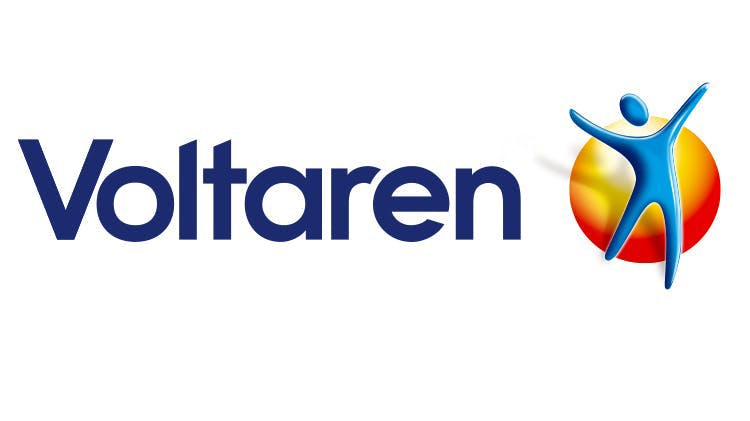 Matches patient needs
Voltaren contains a range of solutions to suit your patient's requirements, including:
Topical Emulgels
Products based on active ingredient diclofenac.
Treatments formulated specifically for common types of pain – including joint pain; sprains and strains; and back and neck pain
The science behind Voltaren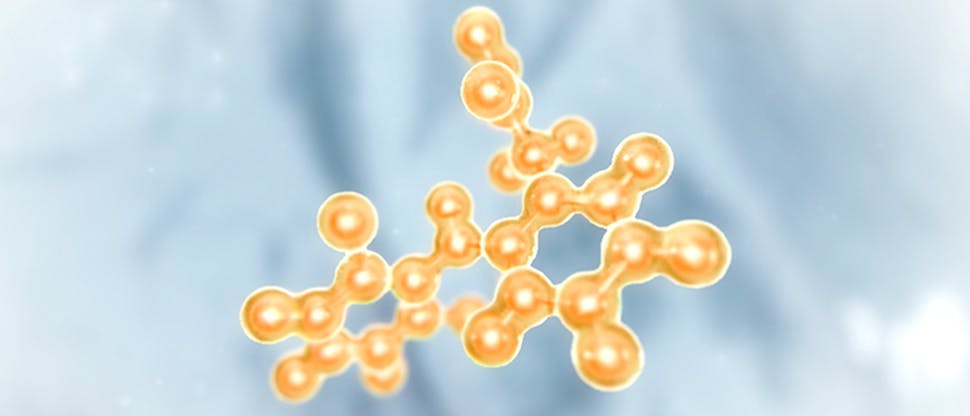 Targeting pain with the potent anti-inflammatory effects of diclofenac1
Diclofenac reduces inflammation by inhibiting prostaglandin biosynthesis through action on the cyclo-oxygenase (COX) enzymes. Diclofenac exerts its therapeutic effects primarily through inhibition of prostaglandin synthesis by COX-2. It also reduces the production of leukotrienes by inhibiting phospholipase A2 activity.3,5
Diclofenac not only provides pain relief but also treats inflammation – a root cause of pain.3
Harnessing the pain-relieving action of heat
Topical heat treatment applied directly on the skin increases both deep tissue temperature and blood flow and provides clinically proven relief of pain.8–10
The therapeutic benefits of continuous low-level heat* are long-lasting – pain relief is still provided up to 48 hours after the heat source is removed.8†
According to some clinical guidelines for low back pain, superficial heat is the only non-pharmacological treatment with good evidence to support a pain-relieving effect.11,12†
*40 °C for 8 hours per day for at least 2 days.†American Pain Society/American College of Physicians guidelines.
The Voltaren offers pain-relief products tailored to individual patient needs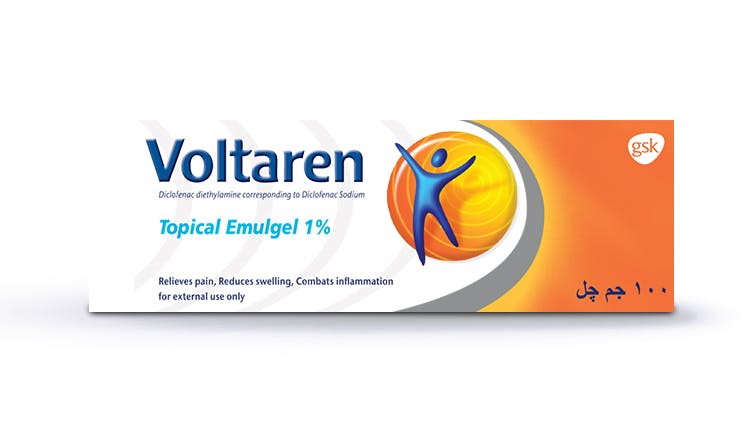 Voltaren Emulgel is indicated for the external treatment of pain, inflammation and swelling in:1
Injuries of the tendons, ligaments, muscles and joints.1
Localized forms of soft tissue rheumatism.1
and for symptomatic treatment of osteoarthritis of small and medium-sized joints located close to the skin.1
Voltaren – for effective relief of pain