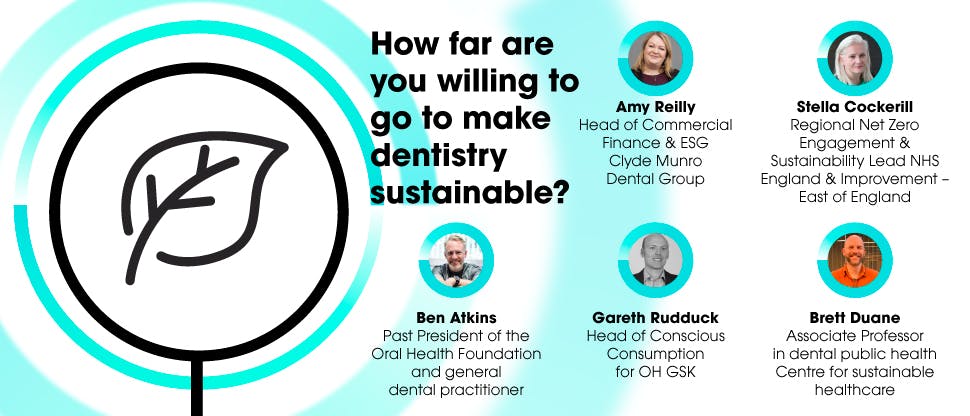 How far are you willing to go to make dentistry sustainable?
The environmental impact of practicing dentistry is significant, and the entire profession needs to work together to adopt a more sustainable provision of dentistry to benefit future generations. Together we can make a huge change.
Watch the recording from the BDIA Dental Showcase of our panel of experts, chaired by Ben Atkins, as they explore the challenges of sustainable dentistry and discuss practical ways dental practices can measure and reduce their carbon footprints.
Gain an hours FREE CPD and hear questions answered about how you can practice more sustainable dentistry.
Event Date : 14/4/2022
Start Time : 13:00
End Time : 14:00
Duration: 1 hour
Presenter Names :
Ben Atkins: Past President of the Oral Health Foundation and general dental practitioner
Amy Reilly: Head of Commercial Finance & ESG Clyde Munro Dental Group
Brett Duane: Associate Professor in Dental Public Health Centre for sustainable healthcare
Stella Cockerill: Regional Net Zero Engagement & Sustainability Lead NHS England & Improvement- East of England
Gareth Rudduck: Head of Conscious Consumption for OH GSK