Sensodyne Repair & Protect Deep Repair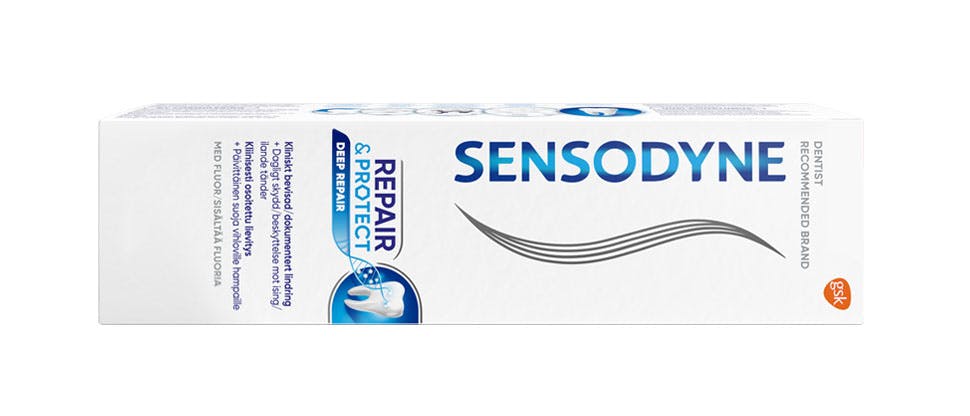 Deep and targeted repair within the dentine tubules of sensitive teeth1
Sensodyne Repair & Protect Deep Repair contains NovaMin technology
Builds a strong and deep repairing layer inside the tubules of sensitive teeth
Clinically proven to relieve dentine hypersensitivity2-4
Clinically proven for long-lasting protection against dentine hypersensitivity*2-4
* With twice-daily brushing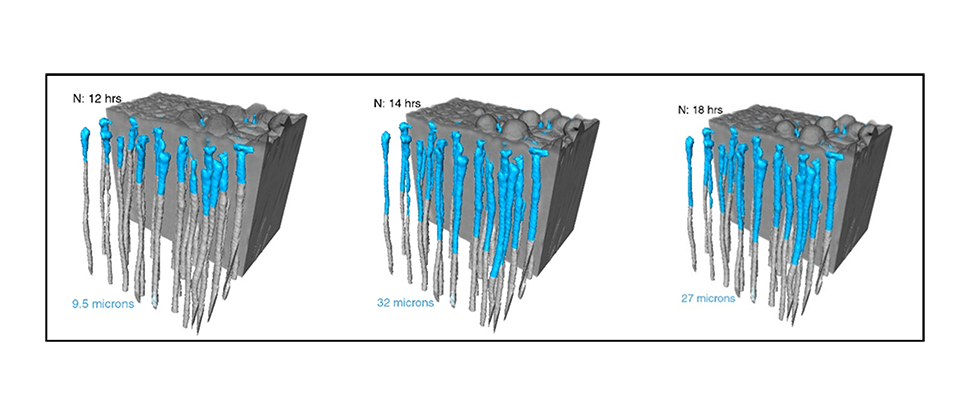 Figure 1. Visualisation of average occlusion depth (µm) in vitro in dentine specimens treated with NovaMin (N) based toothpaste formulation of Sensodyne Repair and Protect Deep Repair (containing 5% NovaMin).1
Sensodyne Repair & Protect Deep Repair is scientifically proven to go deep1
In (scientific) research that's never been done before, synchrotron light (more than a billion time brighter than the sun5) is allowing scientists to look deep inside teeth to see how toothpaste formulations affect dentine occlusion over time1.
A synchrotron is a stadium-sized machine with an extremely powerful source of X-rays, to make the invisible visible.6
The in vitro synchrotron studies showed Sensodyne Repair and Protect Deep Repair resulted in the deep occlusion of tubules1.
Read more about synchrotron technology and how it was used in the development of Sensodyne Repair and Protect Deep Repair, and what that can mean for patient outcomes.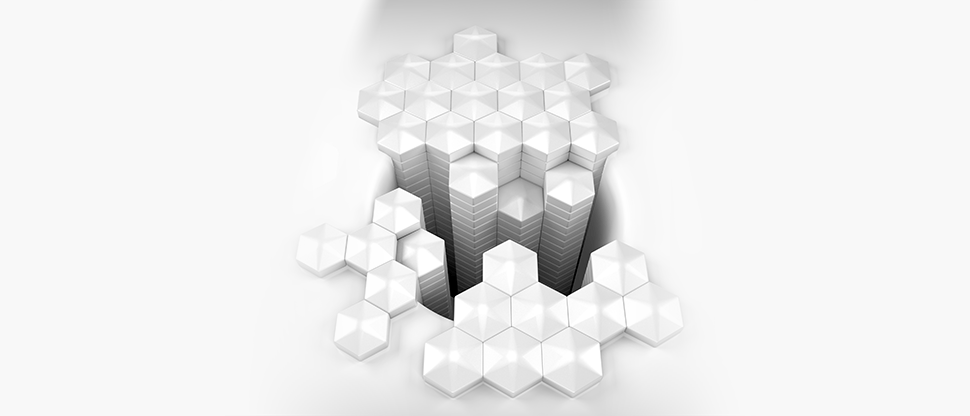 NovaMin creates a robust reparative layer over and within exposed dentine for lasting dentine hypersensitivity protection*7,8
NovaMin helps restore a new hydroxyapatite-like layer over exposed dentine9-13
This layer is harder than the natural dentine7,14-16
*With twice daily brushing
Sensodyne Repair & Protect Deep Repair
For patients who would benefit from long lasting protection against dentine hypersensitivity*7,8
Optimised formula for deep repair
Also available in Whitening variant.
*With twice daily brushing
Glycerin, PEG-8, Hydrated Silica, Calcium Sodium Phosphosilicate (NOVAMIN), Cocamidopropyl Betaine, Sodium Methyl Cocoyl Taurate, Aroma, Titanium Dioxide, Carbomer, Silica, Sodium Saccharin, Sodium Fluoride, Limonene.

Contains: Sodium Fluoride (1450 ppm F-)

ALWAYS FOLLOW THE LABEL. Brush twice a day and not more than three times, minimize swallowing and spit out. Replace lid to keep dry.

Keep out of reach of children. Not for use by children under 12 years of age, unless on advice of a dentist or doctor. Sensitive teeth may indicate an underlying problem that needs prompt care, if symptoms persist or worsen see a dentist. If irritation occurs discontinue use. Talk to your dentist as soon as possible if you experience swelling of the mouth or face.
Sensodyne – the #1 dentist-recommended toothpaste brand for sensitive teeth₹