Polident denture adhesive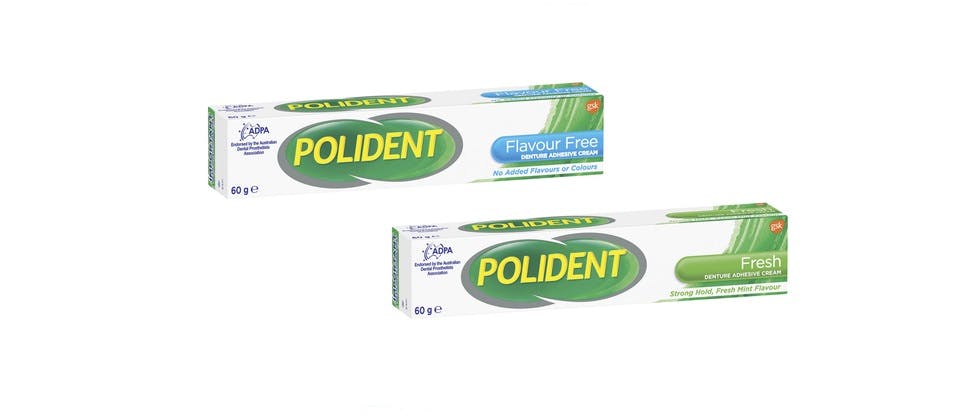 Polident denture adhesive: helping patients manage their full or partial dentures
The transition from natural teeth to dentures can be distressing.1 Polident adhesive is formulated to help new denture patients adapt to full or partial dentures by:2–4
Improving retention*
Improving stability*
Keeping food particles from getting trapped under the denture
Partial denture patients report less movement for both upper and lower partial dentures when using Polident adhesive.4
*In laboratory tests. When used as directed.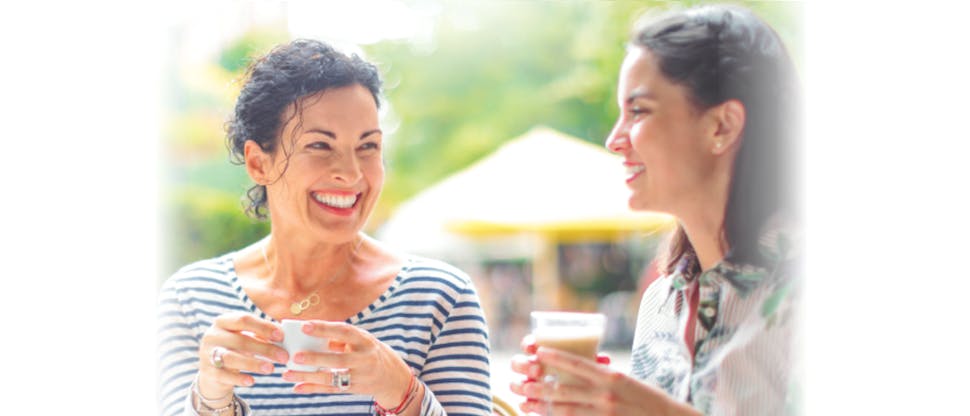 Dual polymer system increases denture performance when patients need it
Polident adhesive contains a dual polymer system proven to:
Improve retention and stability in well-fitting dentures*5–7
Improve masticatory efficiency7
Help seal and protect against food entrapment7
Hold dentures for up to 12 hours8
Increase bite force by approximately 1–2kg*7
*vs. no adhesives
Mode of action
Polident is formulated to help stabilise, secure and maintain the performance of partial dentures.2,4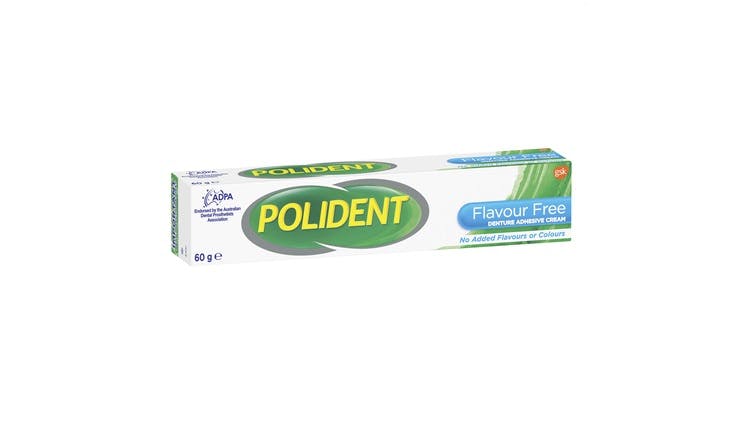 Polident Flavour-Free Adhesive
For patients who prefer a flavour-free adhesive.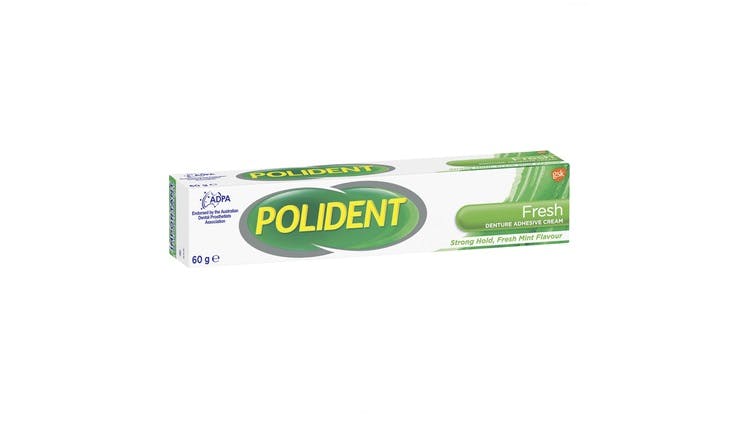 Polident Fresh Adhesive
For patients who prefer a fresh adhesive.
Polident Flavour Free Adhesive: Calcium/Sodium PVM/MA Copolymer, Petrolatum, Cellulose Gum, Mineral Oil.

Polident Fresh Adhesive:Calcium/Sodium PVM/MA Copolymer, Petrolatum, Cellulose Gum, Mineral Oil, Flavour, Propylparaben, CI 45430.

For the first time, use a small amount, too much can cause oozing; apply less next time if this occurs. It may take a few tries to find the right amount for your denture. Apply once a day for secure hold.

Applying Polident Adhesive:

Apply Polident Adhesives in short strips as shown, once a day to clean dry dentures, not too close to denture edges.

Rinse mouth before inserting dentures, press dentures into place, hold firmly and bite down for a few seconds to secure hold.

Remove Polident Adhesive in 3 steps:

Rinse mouth with warm water, then slowly remove dentures using a rocking motion.

Remove adhesive residue from dentures and mouth with warm water and soft brush.

Clean your dentures thoroughly using Polident Cleanser and then rinse with water.

Keep out of sight and reach of children. A few individuals may be sensitive or allergic to this product. If you experience an allergic reaction or discomfort, discontinue use immediately. Other side effects such as oral irritations and gastrointestinal symptoms (e.g.nausea) may occur. Swallowing small amounts of this product, when used as directed, may occur and is not harmful.

III-fitting dentures may impair your health. Visit your dentist regularly to check your denture fit. To keep tip from clogging, keep cap and nozzle dry. Refasten cap after use.
Help patients make the most of their dentures with Polident