Biotène Dry Mouth Lozenge
Biotène Dry Mouth Lozenges have a refreshing mint flavor which helps to keep your patient's breath fresh. The lozenge is sugar free and supplied in a portable pack.
Recommend Biotène Dry Mouth Lozenge To Help Freshen Breath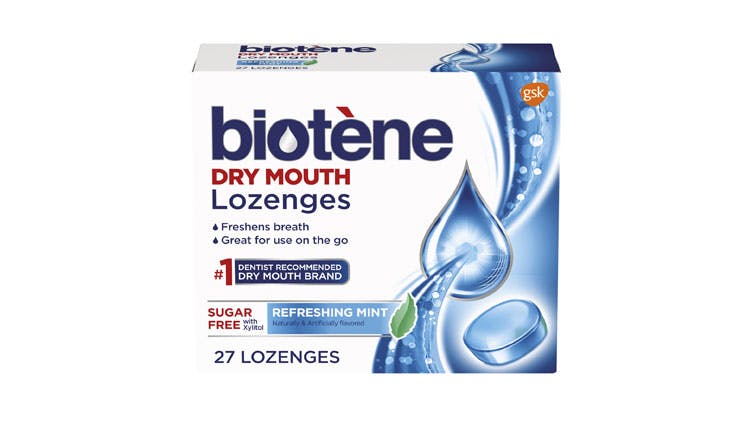 Biotène Dry Mouth Lozenge
Sugar free lozenge helps freshen breath. Comes in a handy, portable discrete pack for on-the-go use.
Aqua, Glycerin, Xylitol, Sorbitol, Propylene Glycol, Poloxamer 407, Sodium Benzoate, Hydroxyethylcellulose, Methylparaben,Propylparaben, Aroma, Sodium Phosphate, Disodium Phosphate

Rinse with approximately 15 ml (one tablespoon) for 30 seconds and spit out. Use up to 5 times a day unless otherwise instructed by a healthcare professional.

Keep out of reach of children. Do not swallow. Not for use by children 12 years or under unless directed by a healthcare professional. If symptoms of a dry mouth persist, consult a healthcare professional. Do not use if you are allergic to milk, egg white or any of the ingredients in this product.
Biotène - Helps Manage A Dry Mouth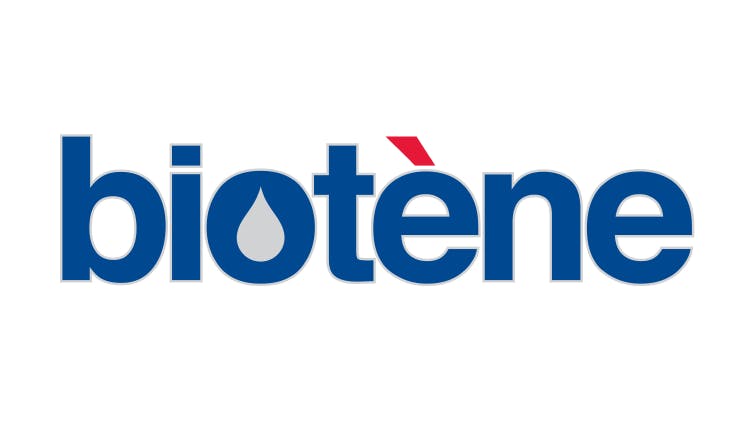 The Biotène Range
The Biotène product range is specially designed for Dry Mouth sufferers and provides convenient, around-the-clock options.
Find out how the Biotène range can help your patients