Poligrip Power Hold + Seal
Introducing New Poligrip Power Hold + Seal
Learn how Poligrip Power Hold + Seal can help your denture patients:
x16 clinically proven. Strongest hold.*
Seals out 5x more food particles†
Clinically proven to deliver a 12-hour hold
Precise and even application
Zinc-free
Flavor-free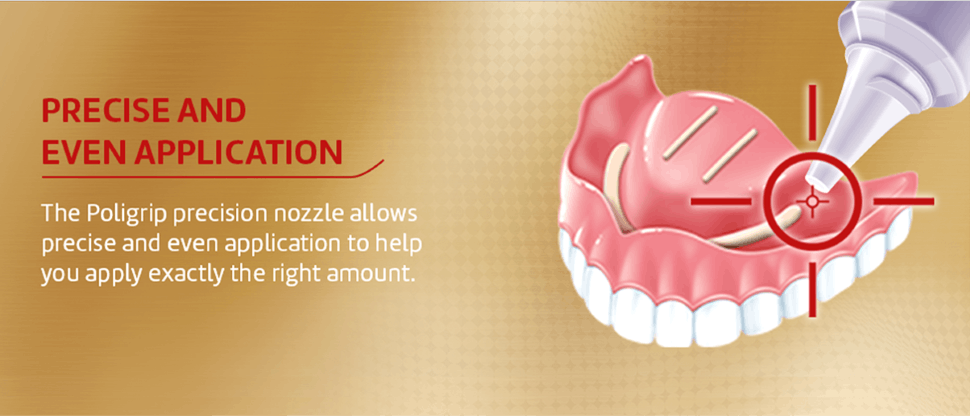 Precise and even application
The precision nozzle enables exactly the right amount of product to be applied around the edge of your patients' denture, forming an all-around seal. Poligrip can help prevent gum irritation by keeping out food particles when used consistently as part of an effective denture care routine.