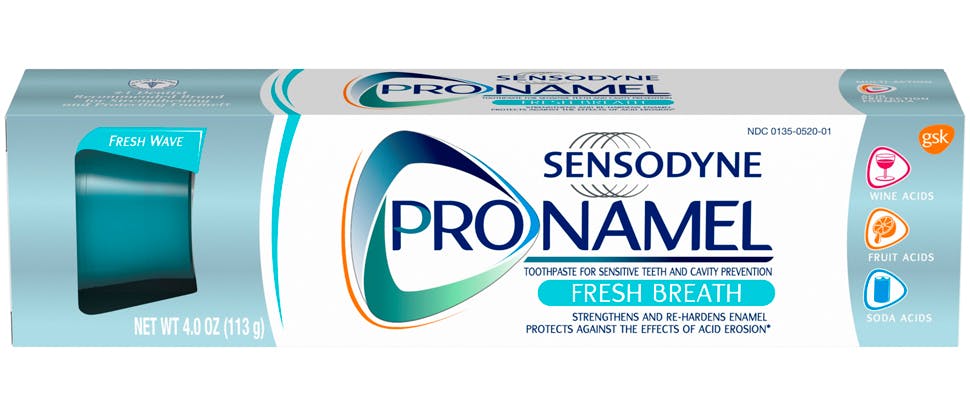 Designed to help protect against enamel erosion due to dietary acids1–3
Pronamel is designed to protect against the effects of enamel erosion. Its fluoride-optimized formula tips the balance back toward the remineralization of enamel, rehardens teeth, and leaves enamel more resilient to subsequent enamel challenges.
Pronamel strengthens and protects tooth enamel.1-3
Act early to help safeguard the future of your patients' enamel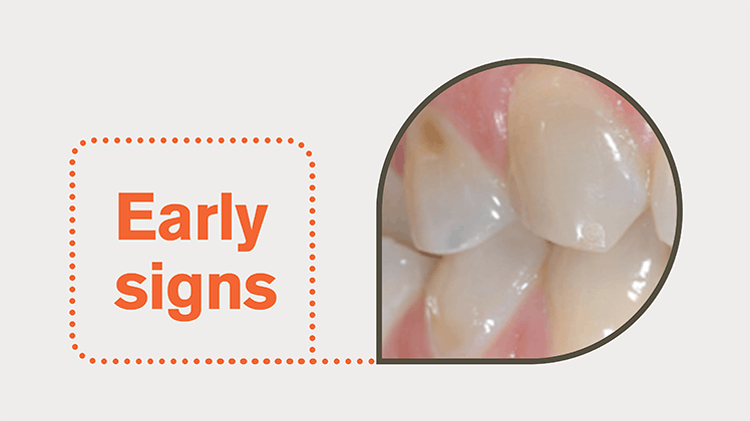 ~46% of adolescents already exhibit signs of enamel erosion,4 which is strongly linked to frequent and protracted enamel challenges5 as part of a modern diet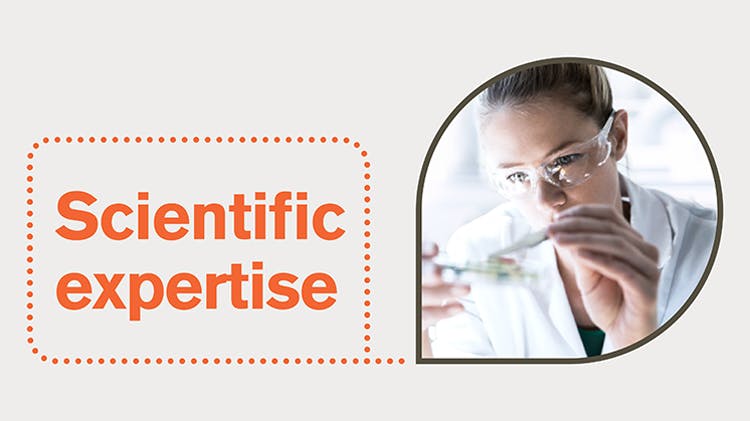 Pronamel is specially designed to deliver more fluoride to reharden precious, acid-softened enamel*1
*vs. a non-optimized fluoride toothpaste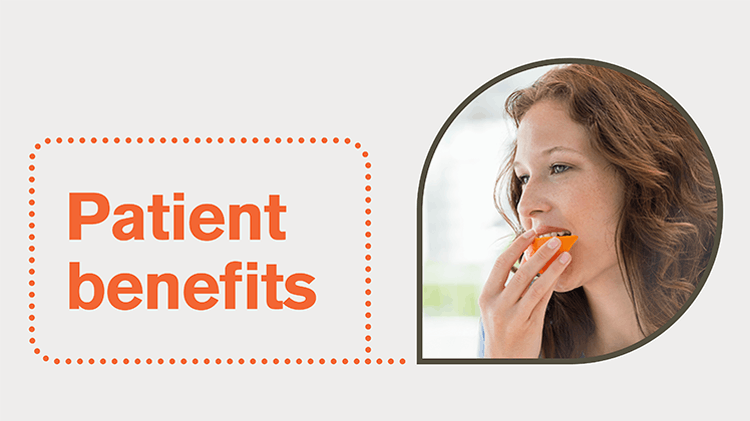 Pronamel provides dual protection by enhancing remineralization and inhibiting demineralization for stronger, more resilient enamel1,2,6
Three simple steps to protection from enamel erosion
You can help your patients strengthen and reharden their acid-weakened enamel with a simple three-step regimen.
Minimize exposure to dietary acids7-9

Reduce consumption of acidic foods and drinks
Avoid holding or swishing acidic drinks in your mouth
Drink acidic beverages through a straw
Rinse your mouth with water after consuming acidic foods and drinks

Use appropriate technique and timing when brushing teeth8

Avoid brushing immediately after consuming acidic foods and drinks—they demineralize the tooth surface, making it more susceptible to physical damage, like brushing

Brush gently but thoroughly with a soft-bristled toothbrush

Brush teeth with a specialized fluoride toothpaste12

Use a daily toothpaste that offers more fluoride uptake vs a non-optimized fluoride toothpaste to help remineralize acid-weakened enamel
Optimized formulation to help strengthen and protect tooth enamel
The unique sodium fluoride formulation of Pronamel helps remineralize enamel to help strengthen and protect acid-weakened enamel2,13
Discover Sensodyne Pronamel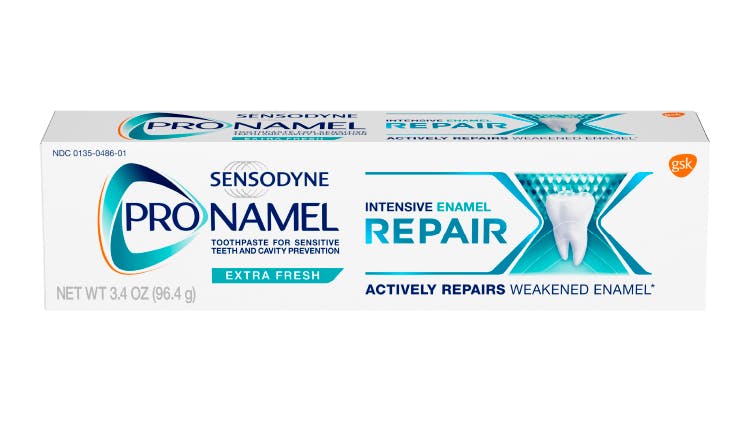 The most advanced enamel-care formulation in the Pronamel brand
Pronamel – helping protect your patients against the effects of enamel erosion due to dietary acids