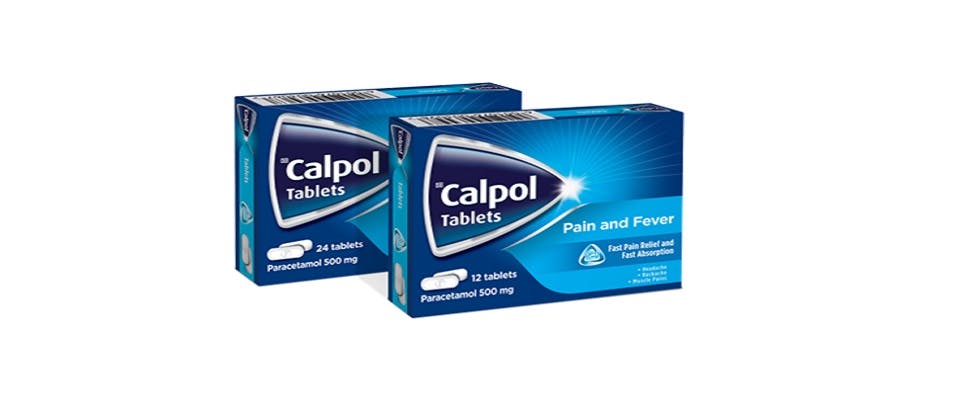 Advanced absorption1 for fast pain relief 2*
The revolutionary Optizorb technology allows Calpol Tablets to begin disintergrating in 5 minutes1 and start to relieve pain within 15 minutes with 2 tablets (1000 mg dose).3 May be suitable for special populations including those with cardiovascular disease,4 heart conditions,5-7 hypertension,6 the elderly8 and diabetics.9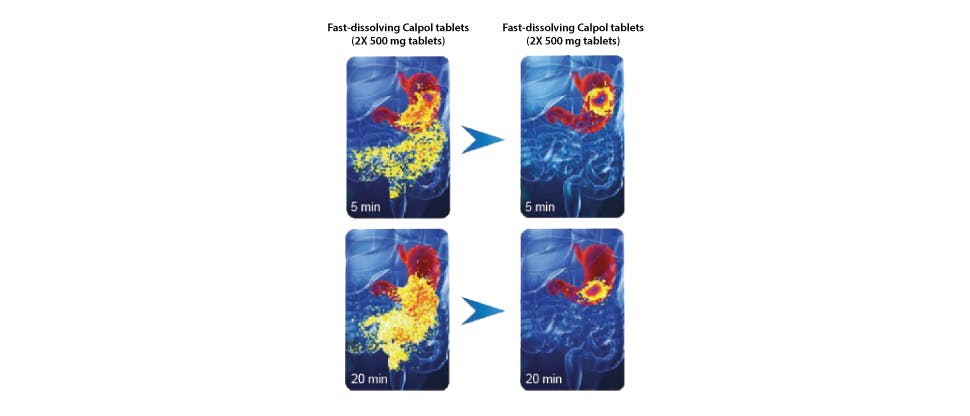 Calpol Tablets gets to work in 5 minutes1
Gamma scintigraphic images (scinitigraphy is a form of radio-imaging or scanning that involves including a radioactive substance in the test tablets, also known as radiolabeling images of stomach)10 of the stomach showed that Calpol Tablets with Optizorb technology disintegrates up to 5 times faster than standard paracetamol tablets (within 5 minutes).1
From 20 minutes, it is fully disintegrated and available for absorption from the intestine, while standard paracetamol tablets have yet to leave the stomach.1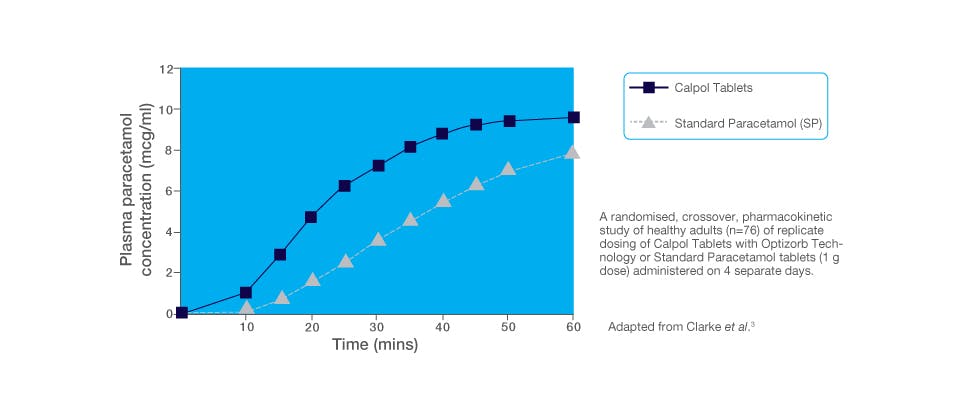 Calpol Tablets absorbs twice as fast11 †
This was a pharmacokinetic study of 76 healthy adults of replicate dosing of Calpol Tablets or standard paracetamol tablets (1000 mg dose) administered on 4 separate days.11 The average concentration of paracetamol in plasma at 10, 20 and 30 minutes for Calpol Tablets was 1.62; 3.26; 4.93 vs. 0.69; 1.8; 2.82 for standard paracetamol tablets. This means that the concentration of paracetamol at 10, 20 and 30 minutes in subjects taking Calpol Tablets was 134%, 81% and 75% higher than those that ingested standard paracetamol tablets.11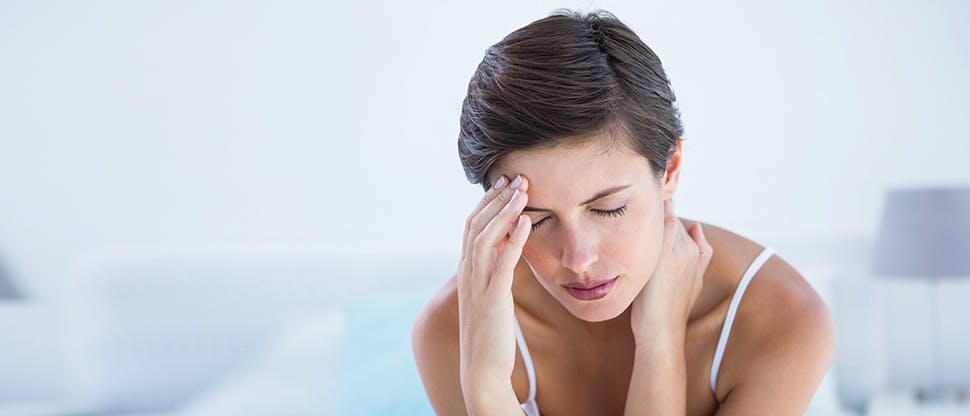 Andrea wants to find relieve from her pain as soon as possible
Andrea is a young college student with a busy schedule. She's also part of her college swim team and trains daily. Her lifestyle is that of any young college student, filled with school, sports and social activities.
Being in the swim team and at risk of injuries like muscle strains, she prefers pain relief that is fast and effective. With assignment deadlines, exams and swim meets, she can't afford to take a day off because of an injury.
With Calpol Tablets, Andrea is able to get fast and effective relief from these occasional muscle strains.
S0 CALPOL Tablets. Each tablet contains 500 mg Paracetamol. Reg no: 44/2.7/0321.

GlaxoSmithKline Consumer Healthcare South Africa (Pty) Ltd. 39 Hawkins Avenue, Epping Industria 1, Cape Town, 7460. Reg. No: 2014/173930/07. For full prescribing information refer to the professional information approved by the medicines regulatory authority. For any further information, including safety, please contact the GSK Hotline on +27 11 745 6001 or 0800118274.

Read label before use

Trademarks are owned by or licensed to GSK group of companies
Recommend Calpol Tablets for fast and effective relief
Each film-coated tablet contains 500 mg paracetamol.

AThe other ingredients are: maize starch, calcium carbonate, alginic acid, crospovidone, povidone (K-25), magnesium stearate, colloidal anhydrous silica, titanium dioxide, hypromellose 3cP, hypromellose 6cP, macrogol, polysorbate 80, carnauba wax.

As preservative: Blend of sodium parabens 1.35 mg / tablet (containing sodium methylparahydroxybenzoate, sodium ethyl parahydroxybenzoate; sodium propyl parahydroxybenzoate).

Sugar Free.

Do not take CALPOL TABLETS:

If you are allergic to paracetamol or any of the ingredients in the tablet.
If you have severe liver problems.

Take special care with CALPOL TABLETS:

Do not exceed the recommended daily dose, as it may cause serious harm to your liver.
Do not use CALPOL TABLETS if you are taking any other prescription or non-prescription medicines containing paracetamol to treat pain, fever, symptoms of cold and flu, or to aid sleep.
Check with your doctor before use if you:

Have liver or kidney problems
Are underweight or malnourished
Regularly drink alcohol

You may need to avoid using CALPOL TABLETS altogether or limit the amount of paracetamol you take, as this may increase the risk of paracetamol-related liver damage.

Check with your doctor before use if you have a severe infection, are severely malnourished, severely underweight or are a chronic heavy alcohol user as this may increase the risk of metabolic acidosis. Signs of metabolic acidosis include:

Deep, rapid, difficult breathing
Feeling sick (nausea), being sick (vomiting)
Loss of appetite

Contact a doctor immediately if you get a combination of these symptoms.

Do not use continuously for more than 10 days without consulting your doctor or 3 days for your child.
Consult your doctor if no relief is obtained with the recommended dosage.

Body system

Undesirable effect

Blood and lymphatic system disorders

Thrombocytopenia, Agranulocytosis, leucopenia, pancytopenia, neutropenia anemia

Immune system disorders

Anaphylaxis

Cutaneous hypersensitivity reactions including among others, skin rashes, angioedema and Steven Johnson syndrome and toxic epidermal necrolysis

Respiratory, thoracic and mediastinal disorders

Bronchospasm in patients sensitive to aspirin and other NSAIDs

Hepatobiliary disorders

Hepatic dysfunction

Renal and urinary disorders
Renal colic, renal failure and sterile pyuria
Gastrointestinal disorders
Pancreatitis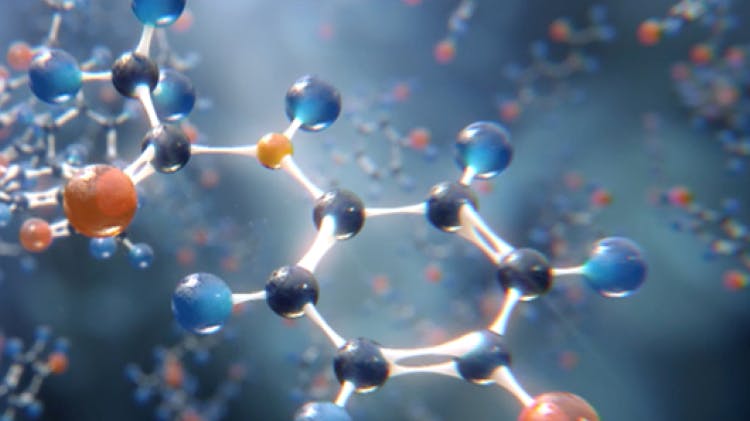 Paracetamol
Paracetamol or acetaminophen is one of the most used analgesic and antipyretic over-the-counter drugs globally.13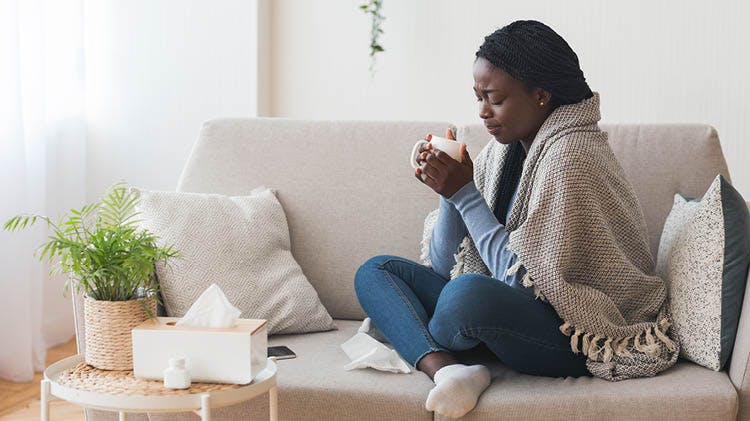 Fever
Paracetamol is a well-known antipyretic. Learn more about fever and how to manage it.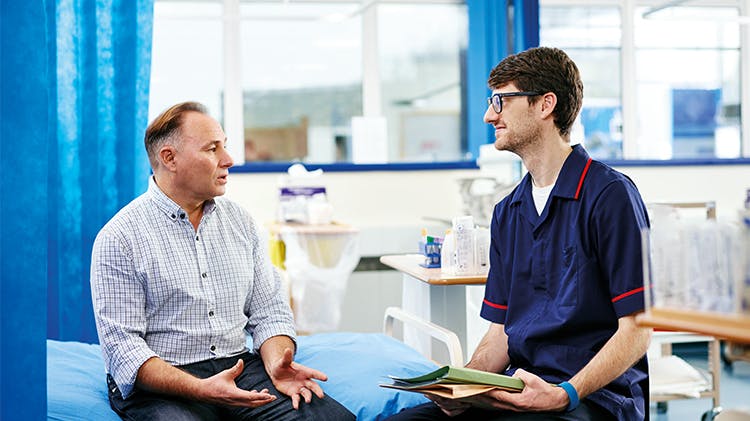 Expert tips for counseling patients
A simple to use tool to help you counsel your patients/customers on appropriate medication use, tailor made for pharmacists.