Sensodyne Celebrates National Dental Hygiene Month!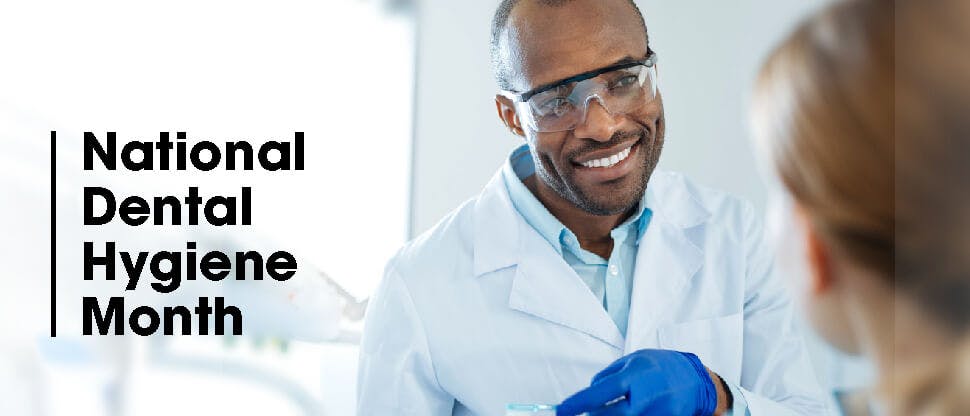 Join Sensodyne in Raising Awareness of the Importance of Dental Hygiene this October
October marks National Dental Hygiene Month—a month-long reminder of the critical importance of dental hygiene and the incredible work of dental professionals around the country.
41% of adults suffer from sensitive teeth,1 however some sufferers may not acknowledge dentin hypersensitivity as a dental condition as they do cavities.2 Given this gap between prevalence and awareness, there is an opportunity to better address this topic within the dental office.2
To help celebrate this event and close this gap when it comes to tooth sensitivity, Sensodyne wants to highlight educational resources that can help keep patients informed and patients' mouths healthy and happy! Please join us in making the most of this year's National Dental Hygiene Month, and explore the content we have to offer when it comes to improving dental hygiene and oral health.
Sensodyne has over 50 years of experience in oral health and has provided tooth sensitivity relief for millions of patients with its range of clinically-proven ingredients.
To learn more, please visit the below links to our recommended oral health educational resources.