Osteoarthritis (OA) Treatment
Treating OA
According to the most recent American College of Rheumatology (ACR) OA treatment guidelines, healthy habits like exercising and losing excess weight are first-line defenses against OA.
The use of a topical NSAID like Voltaren Arthritis Pain gel OTC is also recommended for both OA of the knee and hand.1
The ACR guidelines give more advice about the treatment of OA.
Other important treatment guidelines for:
Hand OA include exercise, self-management programs, and other non-drug pain management techniques.1
Knee OA include weight loss, exercise, like tai chi, yoga, and canes or knee braces.1
Fight OA pain with Voltaren® Arthritis Pain gel OTC, the first Rx-strength topical NSAID gel—available OTC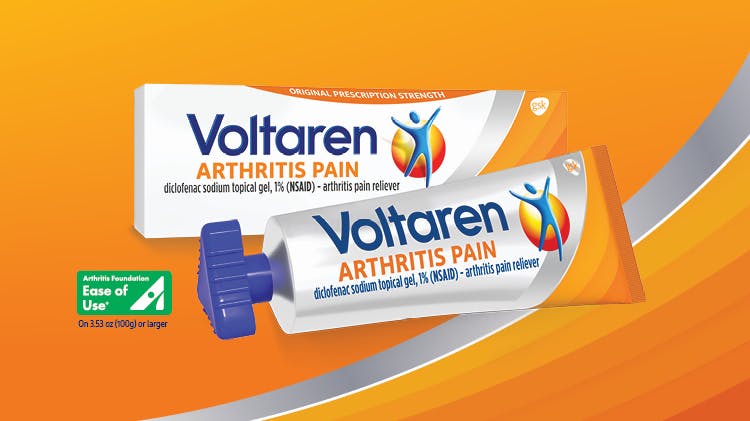 How is Voltaren® Arthritis Pain gel OTC different?
Learn the differences between Voltaren® Arthritis pain and the prescription version.